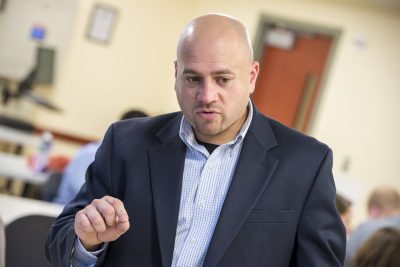 This month, the Neag School of Education announces new appointments to its leadership, welcomes three new faculty members, and also announces staff updates in the Dean's Office.
Jason Irizarry Named Associate Dean for Academic Affairs
Jason Irizarry, associate professor in curriculum and instruction, has been named the Neag School's associate dean for academic affairs. Irizarry, who also serves as faculty associate at UConn's El Instituto: Institute for Latina/o, Caribbean, and Latin American Studies, has been at the Neag School since 2016. Read more about Irizarry's appointment to the dean's leadership team.
Todd Campbell Named Head of Department of Curriculum and Instruction
Professor Todd Campbell has been named the head of the Department of Curriculum and Instruction. Campbell, who arrived at the Neag School in 2013, was one of 17 new faculty members recruited to the Neag School as part of the University of Connecticut's hiring plan. Read more about Campbell's appointment.
"I look forward to working with and supporting them both," says Dean Gladis Kersaint.
New Arrivals in Curriculum and Instruction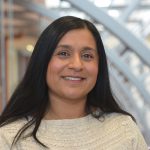 Niralee K. Patel-Lye joins the Department of Curriculum and Instruction as a clinical assistant professor in the teacher preparation program. Most recently serving at Connecticut College in a number of roles, including as the assessment coordinator and certification officer, Patel-Lye has also taught coursework at Mitchell College, the University of Bridgeport, and Post University. She earned her Ed.D. in educational leadership from Southern Connecticut State University in 2013. Patel-Lye's research interests include teacher preparation, urban education, and social justice.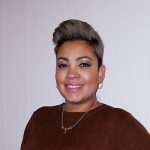 Violet Jiménez Sims arrives as a clinical assistant professor in curriculum and instruction as well. Jiménez Sims has previously served as a school administrator for Norwalk (Conn.) Public Schools and the Capitol Region Education Council (CREC), and as a teacher in Manchester (Conn.) and New Britain (Conn.). She earned her Ed.D. from the University of Bridgeport in 2018, and has a 6th year in curriculum and instruction and a master's degree in higher education and student affairs from the Neag School. Her research interests include culturally and linguistically diverse pedagogy, professional development, and multicultural studies.
Visiting Assistant Professor in Educational Psychology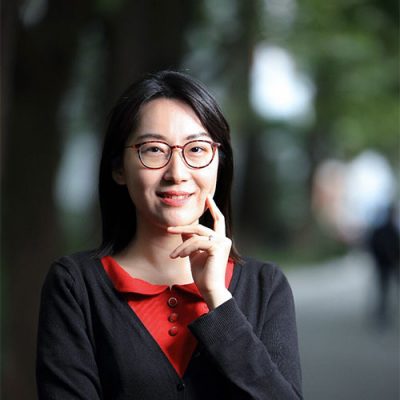 Qing Wang joins the Department of Educational Psychology as a visiting assistant professor. She most recently served as an associate professor in educational psychology at East China Normal University's School of Psychology and Cognitive Science. Wang is also a Chartered Psychologist with the British Psychological Society and a Chartered Coaching Psychologist. She earned her Ph.D. in educational psychology at the University of Bristol. This spring, she will be teaching Theories of Learning, Cognition, and Instruction (EPSY 5530) for graduate students and Educational Psychology (EPSY 3010) for undergraduates. Her research interests involve developing positive learning dispositions and enhancing well-being through positive psychology, narrative, and mindfulness-based approaches. ­­
Dean's Office Staff
Staff additions to the Neag School this month include two new members of the Dean's Office: Marcy Jarzabek, named director of development for the Neag School, effective Jan. 13, and Emily Murray, named director of alumni relations, effective Jan. 27. In addition, Dominique Battle-Lawson was promoted to assistant director, student support services, in December, and Connor O'Leary joined as a financial assistant I in October.