Congratulations to our Neag School alumni, faculty, staff, and students on their continued accomplishments inside and outside the classroom. If you have an accolade to share, we want to hear from you! Please send any news items and story ideas to neag-communications@uconn.edu.
In addition to the Dean's Office and Department achievements, explore this edition's list for Accolades from the following: Faculty/Staff; Alumni; Students; as well as In Memoriam.
Dean's Office
The Neag School will celebrate the Class of 2020 during the University's virtual Commencement event on May 9. Check out profiles on some of our graduating seniors, along with a video featuring well wishes from faculty and staff to the Class of 2020:
During its May faculty/staff meeting, Dean Gladis Kersaint congratulated four Neag School faculty members on their promotions, effective in August, to the ranks of associate professor: Joseph Abramo, Michele Back, Eric Loken, and Diandra Prescod, and four to the rank of professor: Morgaen Donaldson, Jason Irizarry, Alan Marcus, and Lisa Sanetti.
Dean Kersaint also recognized Sandra Billings, who retired this spring after serving for 12 years; Joseph Cooper, who joined UMass Boston as an endowed chair; Gerardo Blanco, who joins Boston College; and Laura Burton, who is continuing as chair of the Department of Educational Leadership.
New appointments, effective in August, were announced as well, including Del Siegle as the Lynn and Ray Neag Endowed Chair and director of the Renzulli Center; and Sandra Chafouleas as Neag Professor, pending Board of Trustees approval. Joseph Renzulli was recognized for his years of service as the previous director of the Renzulli Center.
The following Dean's Office staff have recently marked milestones in years of service at the University:  Ann Traynor and Daniel Stolzenberg (15 years) and Gary Hendrickson (25 years).
As school closures were announced around the state and country, Neag School faculty, students, and alumni share resources and their expertise on online learning, teaching, homeschooling, and parenting during the pandemic. Read about the collective efforts.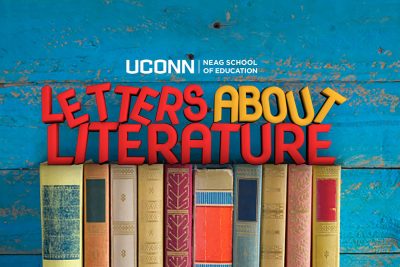 The Neag School, the UConn Department of English, and the Connecticut Writing Project recognized Connecticut's winners of the 27th annual Letters About Literature contest last month. Doug Kaufman and alumnus Jason Courtmanche '91 (CLAS), Ph.D. '06 served as faculty advisors for the competition. The nationwide contest, formerly sponsored by the Library of Congress, is for students in grades 4 through 12. The Neag School served as a co-sponsor of the contest for the state for the fifth consecutive year. Students, alumni, and friends from the Neag School served as judges for the Connecticut students' contest submissions.
The Neag School's 2020 Rogers Educational Innovation Fund winner Jason Gilmore of Guilford, Conn., is profiled by The Daily Campus.
Department of Curriculum and Instruction (EDCI) and Teacher Education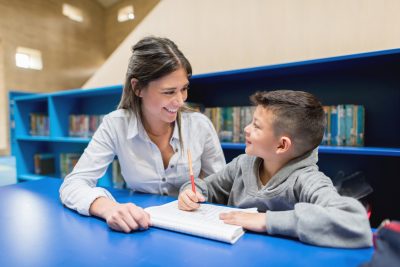 The following EDCI and Teacher Education faculty/staff have recently marked milestones in years of service at the University:  Robin Hands, Megan Pichette, and Ann Marie Shannahan (10 years); Tutita Casa, John Settlage, and Mary Truxaw (15 years); and Doug Kaufman (20 years).
The Natural Resources Conservation Academy (NRCA), for which Todd Campbell and David Moss are co-principal investigators, was recognized with a Connecticut Excellence in Conservation Award by the Connecticut Land Council. The award will be officially given at a ceremony in the fall. NRCA has received funding through the U.S. Department of Agriculture, National Science Foundation, and Advanced Informal STEM Learning, and is supported by curriculum and instruction doctoral students Laura Rodriguez '16 (ED), '17 MA, Jonathan Simmons, and Byung-Yeol Park.
The Neag School is launching a new online graduate certificate program focused on educating bilingual learners. Led by Elizabeth Howard, the program offers general education teachers and other school personnel an opportunity to learn how to support English Learners in their classrooms more effectively.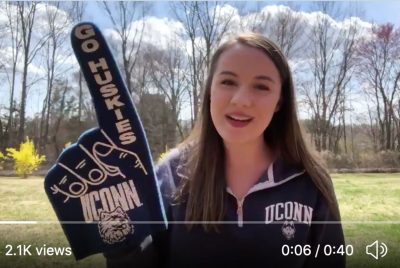 Teacher education students who were interning at Kennelly Elementary School in Hartford, Conn., shared online thank-you sentiments with their young students in celebration of Kennelly's UConn Day. Previous to the pandemic, Kennelly has hosted an annual schoolwide UConn Day celebration, including a parade and basketball game with faculty and students, as a way of recognizing Neag School student interns and promoting a path to college among the grade-school students.
Department of Educational Leadership (EDLR)
Laura Burton, department head, and Kim Shirshac, program assistant, recently celebrated 15 and 20 years of service at UConn, respectively.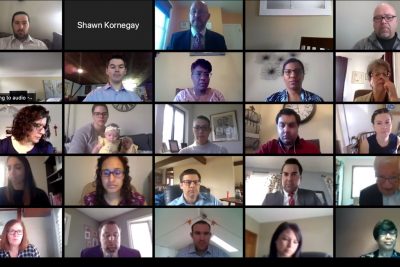 The University of Connecticut Administrator Preparation Program (UCAPP) hosted its annual Change Project Day, this year virtually, in April. The event featured students presenting their capstone assignments, in which they identified a need or opportunity for school improvement and worked toward positive change. Read about the event. In addition, UCAPP's work as part of the Wallace Foundation's University Preparation Program Initiative was featured in a series of briefs on lessons learned.
Neag School 2020 Distinguished Alumna Bert Wachtelhausen '81 (ED), a former UConn women's basketball player who now serves as president of WellSpark Health, was featured in a 10 Questions profile.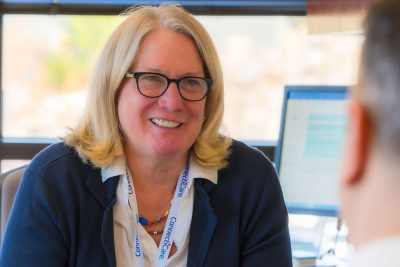 Department of Educational Psychology (EPSY)
Educational psychology faculty Catherine Little, Rachelle Pérusse, Helen Rogers, and Hariharan Swaminathan marked 15 years of service at the University this spring; in addition, program assistant Lisa Rasicot celebrated 35 years at UConn.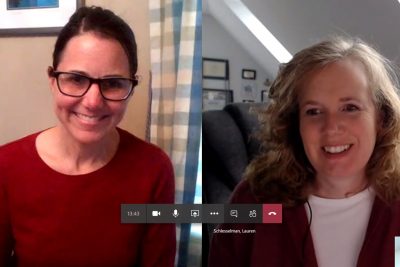 Karen Skudlarek '88 (BUS), '16 MA and Lauren Schlesselman '12 MA, with UConn's Center for Excellence and Teaching and Learning, along with doctoral students Andrew Cochran and Lauren Dougher, were instrumental in getting UConn faculty online as the campus transitioned to a virtual environment. Read about how they facilitated remote learning at UConn.
Faculty/Staff
Joseph Abramo co-published "Reexamining 'Gifted and Talented' in Music Education" for the March issue of Music Educators Journal.

Cara Bernard co-wrote "'Ready for Primetime:' EdTPA, Preservice Music Educators, and the Hyperreality of Teaching" for the March 2020 issue of Visions of Research in Music Education.
Todd Campbell co-published "The Journal of Science Teacher Education in 2019: A Year in Review"  this month, with a special thanks included to doctoral student Byung-Yeol Park in serving as managing editor.
Rebecca A. Campbell-Montalvo co-published "Insights from the Inclusive Environments and Metrics in Biology Education and Research Network: Our Experience Organizing Inclusive Biology Education Research Events" for the April issue of Journal of Microbiology & Biology Education.
Milagros Castillo-Montoya co-published "Movidas: Globalizing Strategies for Advancing Racial Equity" for the March issue of Diverse: Issues in Higher Education.
Sandra Chafouleas wrote an original commentary, "5 Things College Students Should Include in a Plan For Their Wellness" for The Conversation. Chafouleas was also recently featured by the Hartford Courant, along with her family, about parenting and working from home. In addition, the Pennsylvania Training and Technical Assistance Network's podcast, PaTTANpod, interviewed her about direct behavior rating.
Clewiston Challenger was profiled by UConn Today about his research work with students of color and previous experience as a UConn football player.
Casey Cobb's article "A Geographic Account of Economic Health, and Educational Disparities in Hartford's Sheff Region" was featured by the National Coalition on School Diversity.
Rachael Gabriel launched a new podcast called "Literacy Fellows" for literacy leaders in K-12 schools.
Doug Glanville was profiled by UConn Today about his transition from Major League Baseball to teaching in the sport management program.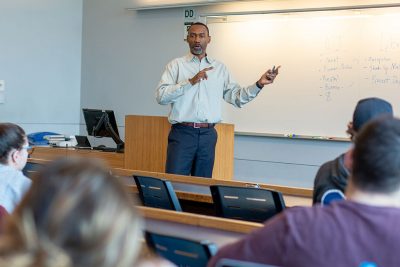 Elizabeth Howard's co-published book "Culturally and Linguistically Responsive Education: Designing Networks That Transform Schools" was reviewed by Teachers College Record.
James Kaufman wrote "Creativity in a Coronavirus World" for Psychology Today; was interviewed by Table to Stage about the impact of the pandemic on creativity; co-published "Making the CASE for Shadow Creativity" for the April issue of Psychology of Aesthetics Creativity and the Arts; and co-published a chapter in Creativity Models in Contemporary Psychology in Encyclopedia of Creativity 3rd Edition (Academic Press, 2020).
Devin Kearns is part of a new UConn study that will in part assess the detrimental impact of COVID-19 school closures. The research team has received funding through the National Science Foundation's RAPID program for this project. The Daily Campus also profiled Kearns' research work on dyslexia.
Tamika La Salle wrote commentary for the Hartford Courant about distance learning not being the new normal.
Lisa Lundgren, a postdoctoral researcher at the Neag School, has been appointed assistant professor at the College of Education and Human Services at Utah State University.
Niralee K. Patel-Lye wrote commentary for the CT Mirror about eliminating teacher performance assessment for students in teacher training.
Lisa Sanetti co-published with doctoral students Sarah Charbonneau and Allison Knight, along with others,"Treatment Fidelity Reporting in Intervention Outcome Studies in the School Psychology Literature From 2009 to 2016" for the March issue of Psychology in Schools. Sanetti also co-published with Neag School alumnus Justin Byron '09 (CLAS), '10 MA, '14 6th Year, '16 Ph.D. and doctoral student Sarah Charbonneau "Increasing Teacher Treatment Fidelity to Cover, Copy, Compare Through Consultation and Computer-Based Implementation Planning" for the April issue of International Journal of School & Educational Psychology. 
Richard Schwab co-wrote "A Giant Resource During the Coronavirus Crisis: University Campuses" for the Hartford Courant.
Brandi Simonsen co-published "How to Create a Classroom Teaching Matrix for Remote Instruction" with colleagues at the Center on Positive Behavioral and Interventions and Supports (PBIS). The brief was part of a series on Supporting Families with PBIS at Home.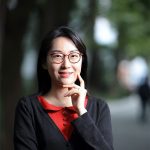 Qing Wang, a visiting scholar in educational psychology, was profiled by UConn Global Affairs.
Jennie Weiner wrote "I Refuse to Run a Coronavirus Home School" for The New York Times and was featured on Good Morning America (video 1:30) and by Lemonada's Good Kids podcast about working from home and parenting. Weiner also co-published with Alexandra Lamb, a doctoral student, "Exploring the Possibilities and Limits to Transfer and Learning: Examining a Teacher Leadership Initiative Using the Theory of Action Framework" for the March issue of Journal of Educational Change.
Eli A. Wolff co-wrote "Sport for Solidarity" for SportandDev.org.
Sarah Woulfin presented on the evolution of a district's instructional coaching system for the University of Texas Austin's Educational Leadership and Policy speaker series, virtually in March. Woulfin is also joining the editorial board of the American Journal of Education and has been recognized by the AERA's Special Interest Group with the Outstanding Publication Award for her research paper "Mediating Instructional Reform: An Examination Between District Policy and Instructional Coach."
Students
Neag School student groups Husky Sport and Leadership in Diversity (L.I.D.) combined efforts to come in third place for the annual UConn Foundation's 2020 Ignite Campaign. Their campaign received the third-highest number of donations from current students and young alumni.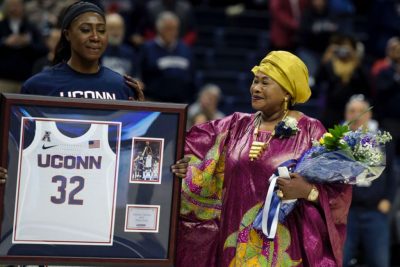 Batouly Camara '19 (ED), '20 MA, a sport management master's student and UConn women's basketball player, was featured by Middletown Press and Hartford Courant.
Garrett Dukette, an educational leadership doctoral student and assistant principal at Ashford School in Ashford, Conn., was interviewed by the Connecticut Association of Schools about being selected as a 2020 Assistant Principal of the Year.
Tamashi Hettiarachchi, an aspiring science educator, was named recipient of the Greater New England Alliance of Black School Educators' Annual Lou Irvin Education Award for 2020.
Britney Jones, an educational leadership doctoral student, received honorable mention for her application to the highly selective Ford Foundation Dissertation Fellowship competition. Only 5% of applicants from a variety of fields and disciplines receive this award from the National Academies of Sciences, Engineering, and Medicine.
Alexandra Lamb, an educational leadership doctoral student, received the AERA Educational Change SIG Graduate Student Research Award.
Laura Rodriguez, a doctoral student in curriculum and instruction, along with Todd Campbell and other colleagues at UConn, published "Conservation Science and Technology Identity Instrument: Empirically Measuring STEM identities in Informal Science Learning Programs" for the April issue of School Science and Mathematics.
Elena Sada, a doctoral student in curriculum and instruction, wrote "Let's Try a Different Approach to Learning During the Stress of the Pandemic" for CT Mirror. 
Montara Tomasetti, a master's student in special education, penned "Be Aware That This Crisis is Far More Trying for Some Than Others" for The Day.
Alumni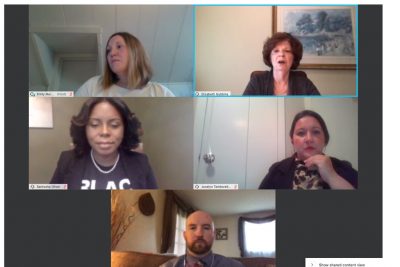 The Neag School's Alumni Board is hosting a series of virtual career and networking events for students and alumni this month. Featured panelists include Timothy Neville '06 MA, '18 MA, history/social sciences educator, Glastonbury (Conn.) Public Schools; Santosha Oliver '00 Ph.D., assistant superintendent for instructional services, Windsor (Conn.) Public Schools; Jocelyn Tamborello-Noble '03 (ED), '04 MA, 6th Year '09, world language supervisor, West Hartford (Conn.) Public Schools; and E. Jean Gubbins '82 Ph.D, professor, Department of Educational Psychology.
With the recent transition from educating in the classroom to the virtual realm due to the pandemic, the teaching world has changed drastically. Neag School alumni now serving as teachers share their experiences on how they are managing the online teaching and learning environment.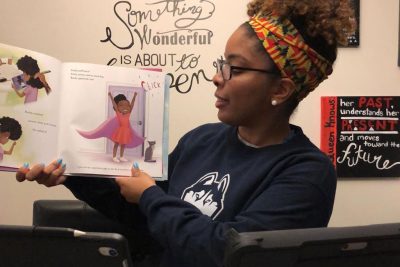 Tara Amatrudo '13 6th Year is the new principal of Marine Science Magnet High School in Groton, Conn.
Carla Brigandi '12 6th Year, '15 Ph.D., was named by West Virginia University a 2019-20 College of Education and Human Services Outstanding Educators. The award given in recognition of exceptional teaching and innovation in teaching methods, course and curriculum design, and instructional tools. Brigandi is an assistant professor of educational psychology at West Virginia University, where she teaches graduate and undergraduate courses in educational psychology, statistics, and special and gifted education.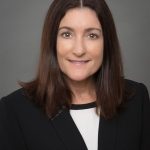 Miguel Cardona '01 MA, '04 6th Year, '11 Ed.D., '12 ELP, Connecticut's commissioner of education, participated in a broadcast conversation about the coronavirus in Connecticut.
Chris Dailey '99 MA, associate coach for UConn women's basketball, is featured by UConn Blog about her college playing days, including winning the national championship.
Ricki Ginsberg '06 (ED), '07 MA, '17 Ph.D., an assistant professor at Colorado State University, received the university's Multicultural Staff and Faculty Network Distinguished Service Award.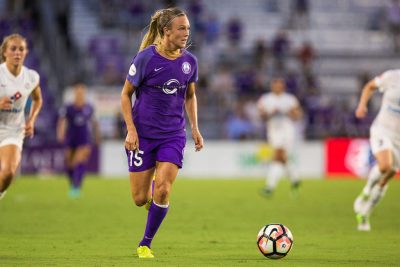 Rachel Hill '17 (ED), a professional soccer player previously with the Orlando Pride, is featured in a write-up about her recent trade to the Chicago Red Stars.
Laura Kern '11 MA, '17 Ph.D., Brandi Simonsen, and Sarah Wilkinson, an educational psychology doctoral student, published "A Review of Behavior-Based Interventions that Address  Bullying, Aggressive, and Inappropriate Student Behavior During Recess" for the March issue of Education and Treatment of Children.
Jordan Orlovsky '14 MA was appointed to the football coaching staff at the University of Albany.
Coleen Palmer '75 (ED), '03 ELP, '07 Ph.D. has been selected head of school for Mountain School at Winhall in Winhall, Vt.
Jessica Stargardter '16 (ED), '17 MA, wrote a piece for the National Association for Gifted Education about online instruction for gifted students. A gifted and talented teacher at Norwalk (Conn.) Public Schools and the Neag School's 2020 Outstanding Early Career Professional, she was also recently named a 2020 Fund for Teachers Fellow. As a Teachers Fellow, she will spend 2021 in London and Prague, examining international storytelling programs and translating their practices into instructional strategies that foster empathy and global competency.
Alicea (Kochis) Strodel '04 MA, head coach of the University of Minnesota's women's crew team, is featured by Gopher Sports.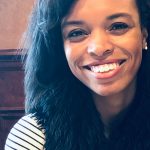 Danielle Taylor '14 (ED), '15 MA, was named a 2020 Fund for Teachers Fellow. She will spend 2021 in Bali, exploring mindfulness and emotional regulation techniques to improve students' social and emotional regulation, and support those with traumatic backgrounds.
Kelly (Heffley) Villar '06 MA, a mom of six who teaches second grade at Southeast Elementary School in Mansfield, Conn., was selected last June as the Iditarod's designated "teacher on the trail," a year-round role created in 2000 to extract educational opportunities from the annual 1,000-mile sled dog race. She recently blogged about her time on the trail in Alaska and was featured by the Hartford Courant.
In Memoriam
Norman R. Allard '56
Arthur O. Berry '67
Raymond N. Blanchette '65
William A. Gillis '60
Margery A. Griskauskas
Peter Kashanski '70
Louise C. Pempek '55
John E. Rajala '56
Donald W. Repoli '66
Sandra M. RaVell '82
Barbara A. Rawski '73
Richard K. Roberts '73
Eugene N. Schultz '64
Shelley Jean Smith '90